Literacy Week 2023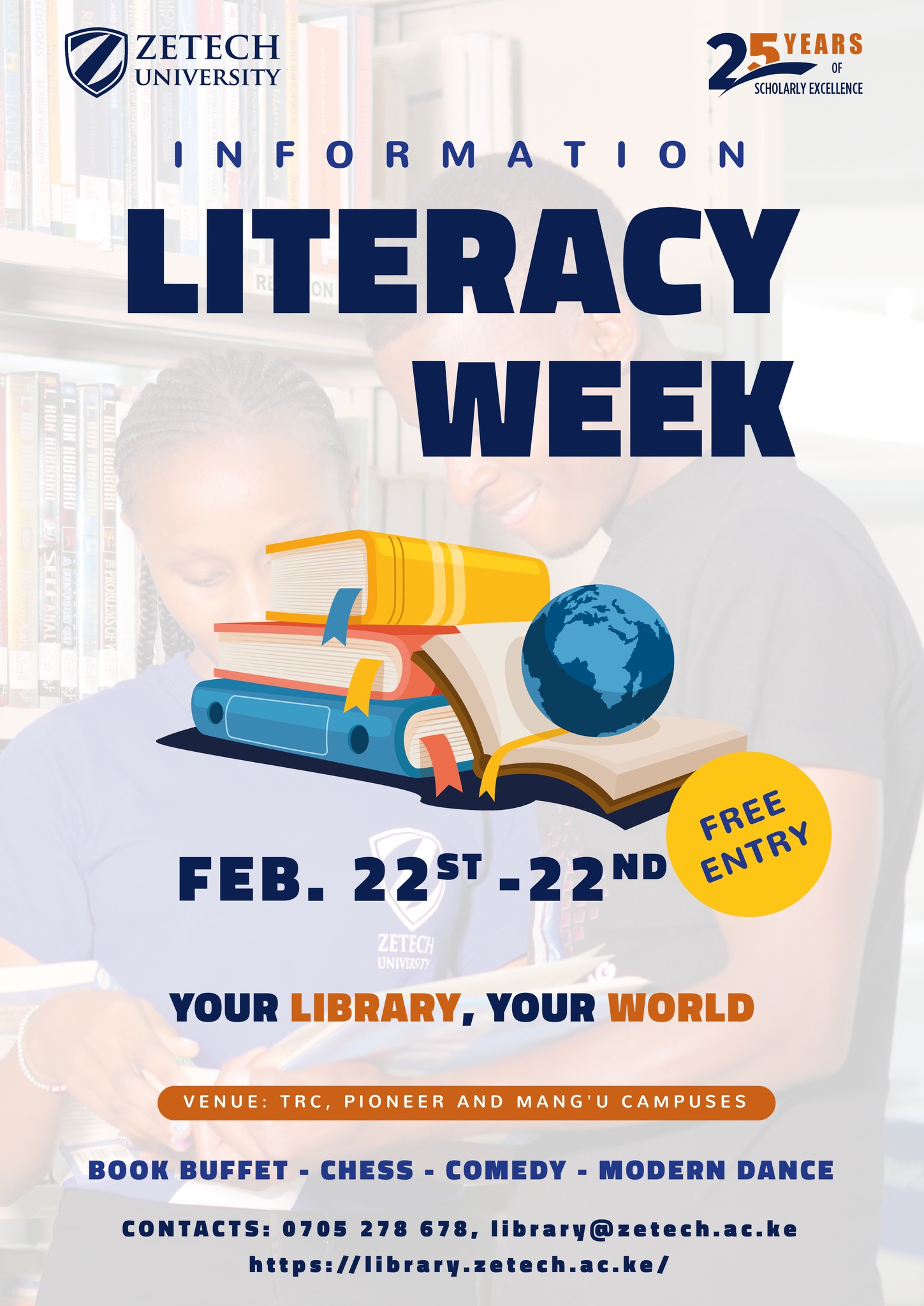 This semester's #InformationLiteracyWeek is here with us! Libraries are more than just collections of books; they are a gateway to a world of knowledge, experiences and personal growth.Your library is your world to explore!
Library Week 2022 (7th-9th June)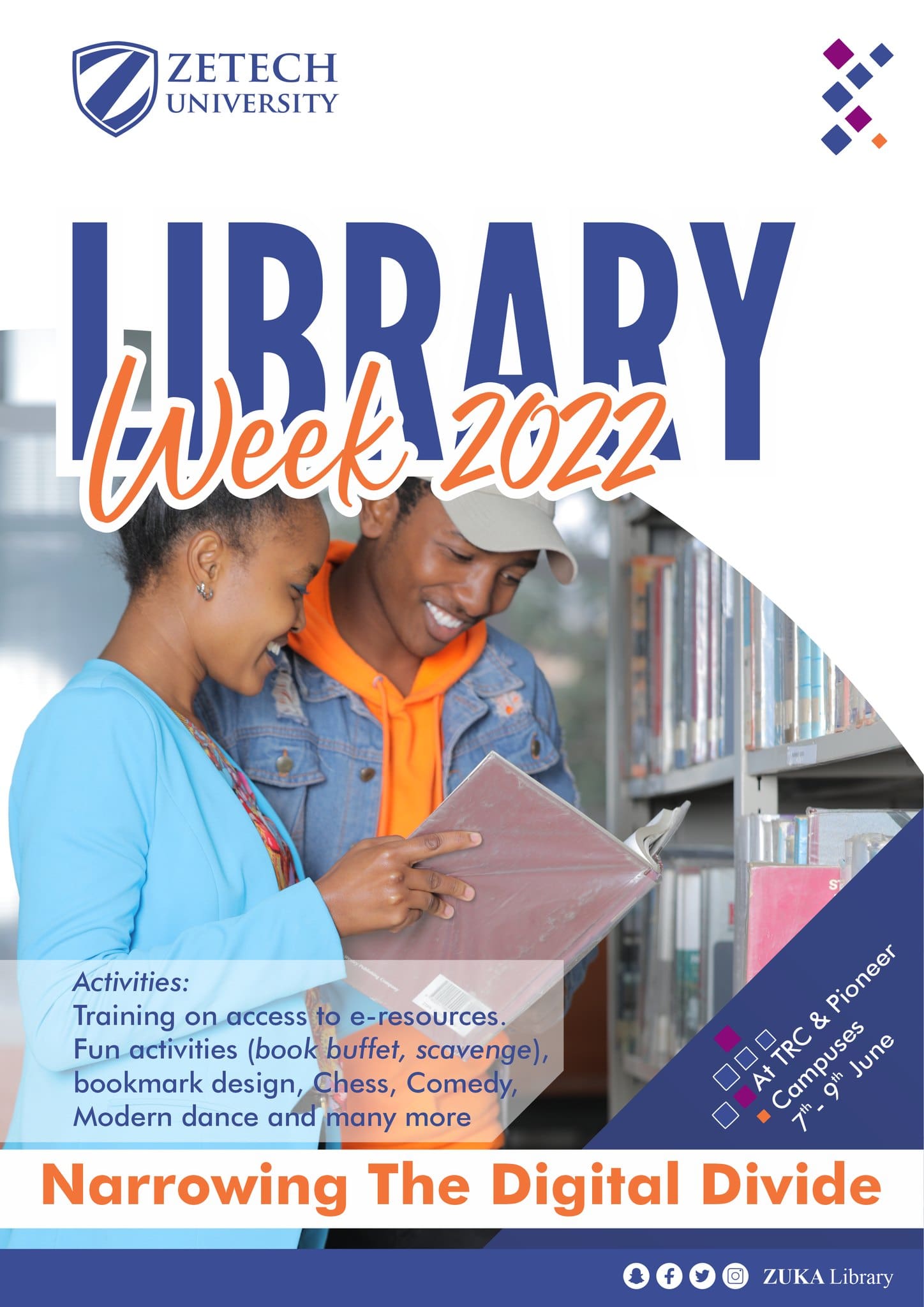 As this semester's Library week officially kicks off today, we're called upon to reflect on the #DigitalDivide in the education system. What are you looking forward to learning?
Stock taking for January 2023
Library team will be conducting annual stock take exercise between 4th and 13th January 2023 and therefore you are notified to return all the borrowed library books by 15th December 2022...